108097 Osa Johnson Raffia Swimsuit in the South Seas 1919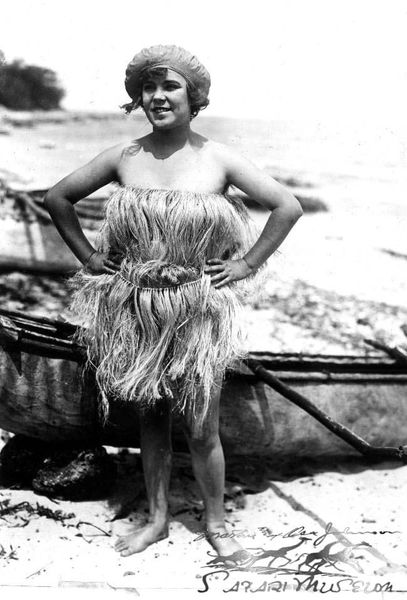 108097 Osa Johnson Raffia Swimsuit in the South Seas 1919
When their steamer back to Australia ended up being over 35 days late, Martin + Osa Johnson  found they finally had time for the honeymoon they never had a chance to take back in 1910.  Here Osa is showing off one of her improvised swimsuits.
ORDER NOTES:

Please select the size of photo you would like to order.
Digital Photo has been watermarked, it will not appear on your order print.
True Black & White
is our recommended color choice for this image.