108176 Dancers on Vao, 1919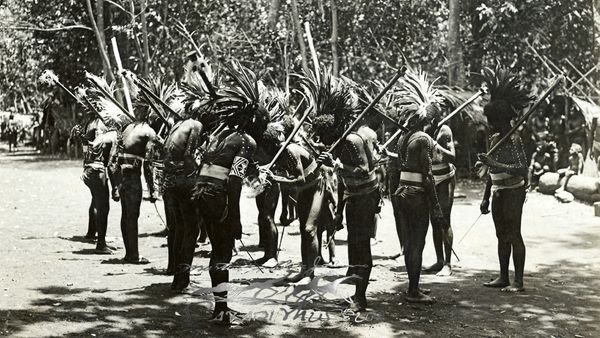 108176 Dancers on Vao, 1919
The success of the Johnsons' first film, "Among the Cannibal Isles of the South Seas," made possible a second and better equipped film expedition to the South Pacific in 1919. 
In April, Martin + Osa left San Francisco for the New Hebrides, now Vanuatu). Returning to Vao, they organized an expedition and filmed a number of local customs.
ORDER NOTES:

Please select the size of photo you would like to order.
Digital Photo has been watermarked, it will not appear on your order print.
True Black & White
is our recommended color choice for this image.