Approaching the mouth of the Kinabatangan River 1935 - #H26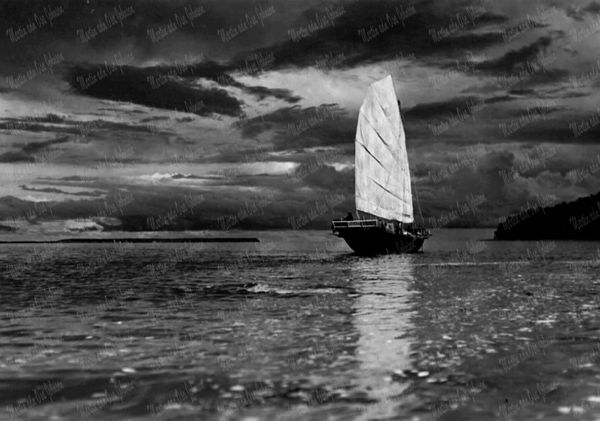 Approaching the mouth of the Kinabatangan River 1935 - #H26
According to "Last Adventure," the book published posthumously in 1966 using Osa Johnsons' finished but unedited manuscript and notes found after her death in 1953, this Chinese junk and its full crew were hired by the Johnsons to follow "the action" and to carry all of the heavier items including supplies and odds and ends.

The Junks were very picturesque and beautiful, especially in the sunset as the spice-scented breezes carried them out into the vast China Sea. Although they are picturesque they do all the heavy hauling in Borneo.

Please select the size of photo you would like to order.
True Black & White offers rich black continuous-tone prints
Photo has been watermarked not on original