Camera Trails by Martin Johnson 1924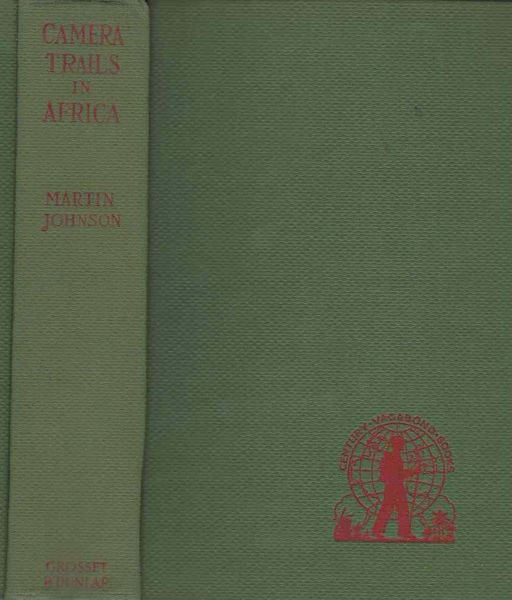 Camera Trails by Martin Johnson 1924
This book covers the Johnson's first trip to Africa between 1921 and 1923 which resulted in the film "Trailing African Wild Animals".
...Spending time in the Ithanga Hills and Athi Plains around Nairobi, they familiarize themselves with filming in unfamiliar surroundings and managing a safari, before the climatic trip to Lake Paradise in Northern Kenya....While on safari, they describe their long hours spent in photo blinds, being chased by rhino in the Chobe Hills and meeting Boran herdsmen at Marsabit.
...They spent three months at Lake Paradise which is just a prelude to their trip in 1924 when they return to film and photograph for four years in Northern Kenya....Those years are vividly described in Martin's book"Safari" and Osa's "Four Years in Paradise.
Please Call 620-431-2730 or email osasark@safarimuseum.com for availability and price