Danger Trails Comics Map of South Seas Adventures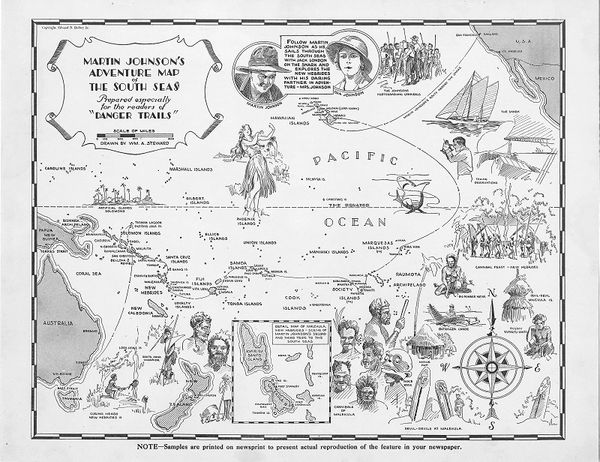 Danger Trails Comics Map of South Seas Adventures
Danger Trails Comics Map of South Seas Adventures
Between 1933 and 1936, Danger Trails: The True Adventures of Mr. and Mrs. Martin Johnson ran in newspapers across the country and in at least three countries.  This map was one of two that were write-in gifts to readers. This map covers Martin Johnson's adventures with authors Charmian and Jack London aboard the SNARK before he met Osa, and their own two expeditions once their married adventure began. You can order the map in the sizes listed in True Black and White, here or contact the museum for color options.
ORDER NOTES:

Please select the size of image you would like to order.
Digital image has been watermarked, it will not appear on your order print.
True Black & White
is our recommended color choice for this image as it was the original of the version run in newspapers.