Donate Today ~ Every Dollar Makes a Difference on Safari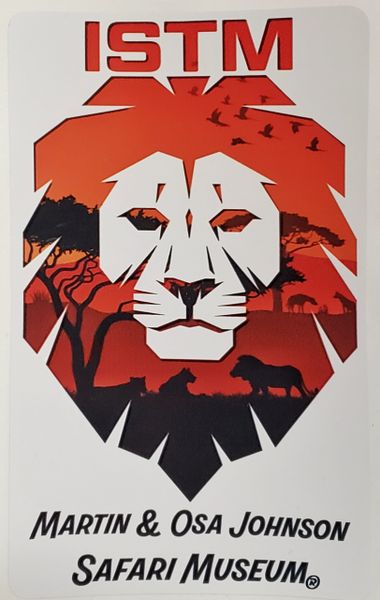 Donate Today ~ Every Dollar Makes a Difference on Safari
Donate Today ~ Every Dollar Makes a Difference on Safari

Our museum exists & thrives thanks to volunteers & donors...we really couldn't do all we do without you.  For every donation of $20 & up, we'll send you an I Support the Museum (ISTM) sticker.  The stickers are approximately 3"x5" and each raises $18.50 for the museum.  The added benefit of the the sticker is promotion...they could be displayed anywhere and would help spread the word of the museum.  We---and Martin + Osa's fans worldwide---would love to see pictures of your sticker "in the field"; please share to our Facebook or Instagram pages!
Check out through the levels above or Donate any amount through PayPal 

Thank you for your time and consideration in joining our Support Crew with your donation!