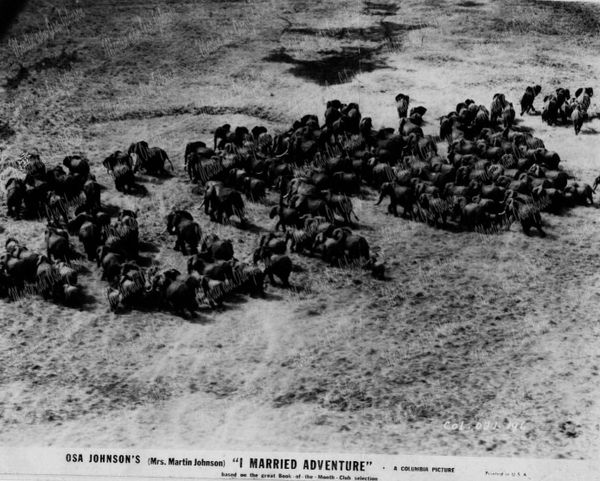 Elephant Herd 1933 F28
"THE MOST WONDERFUL SIGHT WE SAW," exclaimed Osa. Thousands upon thousands of elephants in herds numbering from 100 to 500. They were migrating making their way to the Lorian Swamp after their regular feeding grounds had dried up. At the Lorian Swamp there is always water and a certain amount of swamp grass to tide them over until the next rain when they will all scatter again.
Please select the size of photo you would like to order.
True Black & White offers rich black continuous-tone prints
Photo has been watermarked not on original