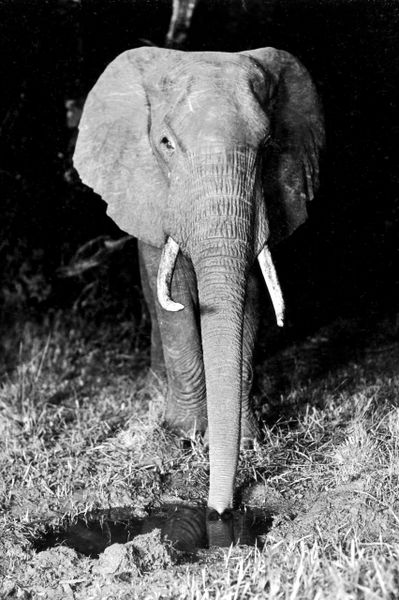 Elephant POS105
This Elephant was nicknamed "Sweet Potato" by the Johnsons as he had a habit of wondering into Osa's Lake Paradise garden at night and eating only the yams in 1923.
Please select the size of photo you would like to order.
True Black & White offers rich black continuous-tone prints, avoiding any tints of color. Perfect for all of your black and white shots, this matte photo paper creates beautiful prints that will last for a lifetime.