Herd of Giraffe and Osa's "Spirit of Africa" Shadows on Serengeti Plains 1933 G497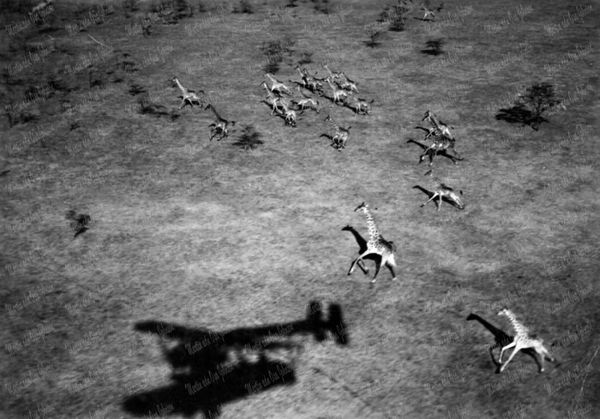 Herd of Giraffe and Osa's "Spirit of Africa" Shadows on Serengeti Plains 1933 G497
"Stampede!" A herd of giraffes startled by our airplane ran awkwardly in circles. As a rule the herd paid very little attention to our planes but the giraffes, because of their greater height, could possibly see us better and they always stampeded at our approach. We were afraid they might step into a big hole or injure themselves so we rarely bothered them.

Martin Johnson, Over African Jungles, 1935
Please select the size of photo you would like to order.
True Black & White offers rich black continuous-tone prints
Photo has been watermarked not on original