I Married Adventure (Paper Back)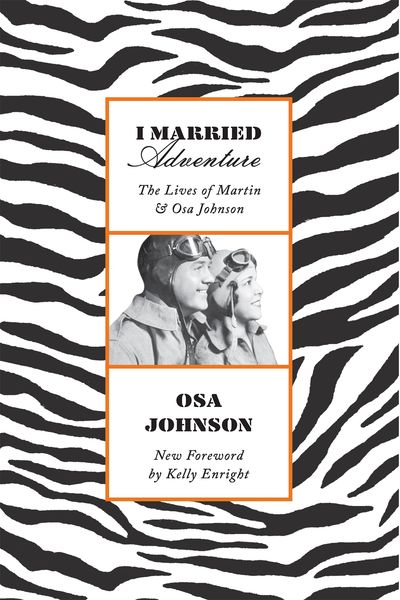 I Married Adventure (Paper Back)
Osa Leighty was born in 1894 in Chanute, Kansas. She married Martin Johnson in 1910 and accompanied him on all of his expeditions until 1937, when Martin was killed in a commercial airline crash. In 1940 she published
I Married Adventure,
which became a worldwide best seller. 
The best selling memoir retraces their careers in rich detail, with precisely observed description and often heart-stopping anecdotes. Illustrated with scores of the dramatic photos that made the Johnsons famous, it's a book sure to delight every lover of true adventure. 
Forward by Kelly Enright