Martin and Osa Johnson's Movie "Simba"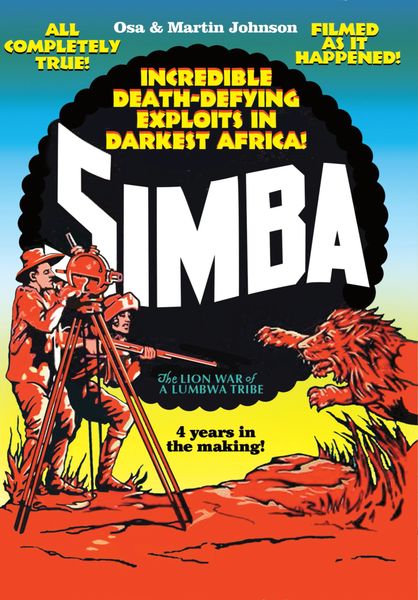 Martin and Osa Johnson's Movie "Simba"
Simba                      [1928 ]           87 Minutes        $14.95

Released in January 1928, Simba still astonishes with some of the most spectacular images of Africa's peoples and wildlife. Filmed over a four year span between 1924 and 1927, the movie contains highlights of the Johnson's 2nd trip to Africa and their efforts "...to film an authentic record of the life of the lion." The movie captures and array of animals and features extensive footage of elephants and rhinos in Kenya, plus lions in the serengeti. Primarily filmed while on foot safaris using a tripod, the numerous close encounters and actual animal charges speadk to the Johnsons courage and determination to make a thrilling and interesting movie. Finally, the movie creates a remarkable portrait and an invaluble record of lost cultures through the Johnsons' encounters with the peoples of Kenya and Tanzania, includint the Boran, Samburu, Turkana and Meru.