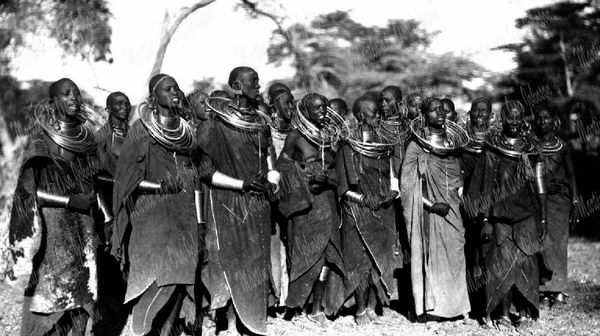 Masai Women 1933 -G1772
Martin Johnson filmed these Masai women in their homeland at what is now Amboseli National Park. Martin made great study films and portraits of the Masai here. This series, including this very photograph was used four decades later by David Western, then director of the Kenya Wildlife Service, to convince the Masai that Amboseli should be made into a national park so that their ancestral lands could forever be preserved. Taken on the slopes of Mt. Kilimajaro.

Please select the size of photo you would like to order.
True Black & White offers rich black continuous-tone prints
Photo has been watermarked not on original