Osa Johnson Fishing 1933 F177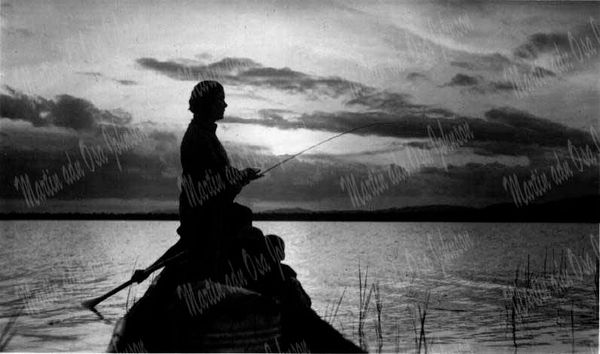 Osa Johnson Fishing 1933 F177
Osa was a dedicated fisher and she expertly deployed bait or lures of flies depending on the environment and species. She fished in lakes, ponds, rivers and mountain streams. She caught great numbers of fish and gave the surplus to the porters and workers in their entourage. After eating their fill, the men would dry some of the fish in the sun and carry the strips of dried fish on the march for snacks. Osa loved to fish but to be safe she always took one of the camp staff with her to help keep an eye out for snakes, buffalo or other dangers. Having another pair of hands along was also helpful as oftentimes Osa's daily catches could weigh several hundred pounds.

"Osa furnished the camp with game and fish. It was strange that she had talent for these arts, for she came from an inland and rather dry country. But all her ancestors were quick with rod and rifle; she always came in smiling with her catch."
Martin Johnson, Chapter 11 Intro, Four Years in Paradise, 1941
Please select the size of photo you would like to order.
True Black & White offers rich black continuous-tone prints
Photo has been watermarked not on original