Osa Johnson Squaring off with Three Elephants 1921 J250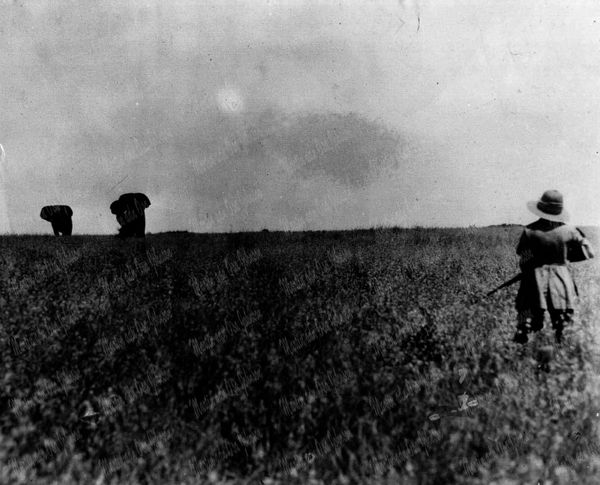 Osa Johnson Squaring off with Three Elephants 1921 J250
After scouting out the animals, Osa slipped into her dual roles of stuntman and bodyguard. In this still from a famous scene in Trailing African Animals, Osa first faces, then chases away three elephants. Even today that film sequence still elicits gasps of awe from its audiences. On another occasion, a similar situation turned extremely dangerous and a charging elephant had to be brought down during a film shoot. It was the only elephant Martin or Osa ever shot in Africa. Osa waited so long hoping to avoid this action, when the animal fell it crushed Martin's camera and tripod.

" I have developed seven thousand feet of the 27,000 I have exposed on the trip--it is great stuff, the picture of the elephant charge is the best of the bunch. Osa turned the crank until nothing but the elephant's tusk showed in the aperture. He must have been eight feet from the camera when she stopped turning. I remember now that she had to sight almost straight up when she shot and saved my life as well as her own. I know I would have deserted the camera before she did and I would have run like hell"

This is one of the images Osa Johnson chose from thousands to include in her best known book, I Married Adventure.  
Please select the size of photo you would like to order.
True Black & White offers rich black continuous-tone prints
Photo has been watermarked not on original