Osa Johnson with Loaded Camel 1923 NL1242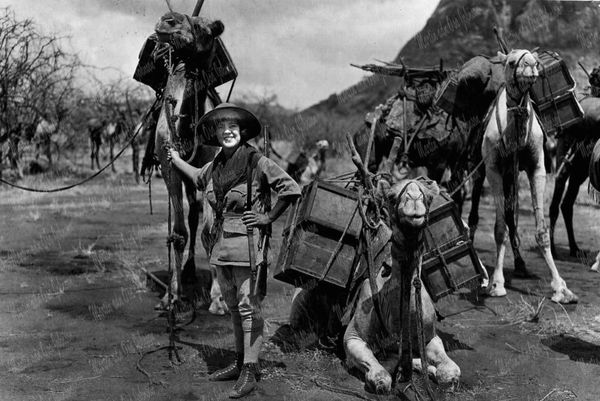 Osa Johnson with Loaded Camel 1923 NL1242
Martin and Osa Johnson lived on Mt Marsabit Lake at Lake Paradise for four years. During the rainy seasons they often packed up equipment, food, and tents and headed out on camel safaris across the Kaisoot desert for the Ndoto Hills. "As we traveled along, the tinkle of the wooden bells of the camels was like music. The tread of the camel is as silent as night, and there were only the bells to break the complete silence of the safari. It was hypnotic. Walking, I would fall into its rhythm, and riding, would succumb to its lullaby, by night and day. This is one of the most unforgettable and pleasant of my memories."
Osa Johnson,
Four Years in Paradise,
1941
Please select the size of photo you would like to order.
True Black & White offers rich black continuous-tone prints
Photo has been watermarked not on original