Poster from the 1930 Film Across the World with Mr. and Mrs. Johnson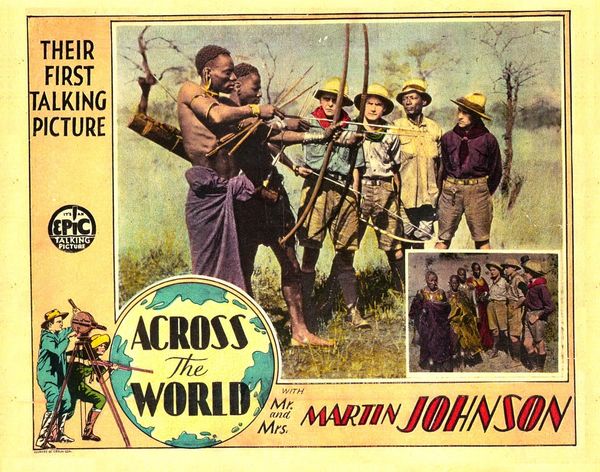 Poster from the 1930 Film Across the World with Mr. and Mrs. Johnson
Poster from the 1930 Film Across the World with Mr. and Mrs. Johnson
A 
trip up the Nile from 1927 to 1928 with friend and supporter George Eastman (of Eastman-Kodak fame) and watching the adventures of the three American Boy Scouts on safari highlighted this documentary from Martin and Osa Johnsons' third African expedition. This film was a "silent with sound" transition. This is one of six known movie lobby posters that would have been used as promotion in theatres around the USA and Canada.
Looking for another awesome photo from our collection?
We can produce posters of over 20,000 images available for review in our 
ORDER NOTES:

Please select the size of poster you would like to order.
Due to variation in original image sizes,
posters will be printed as close as possible to your size selection.
Digital Photo has been watermarked;
it will not appear on your order print unless stated.
Poster paper is not glossy & is thinner than photographic paper. 
Do not heat mount Posters.