Poster from the 1950s re-release of I Married Adventure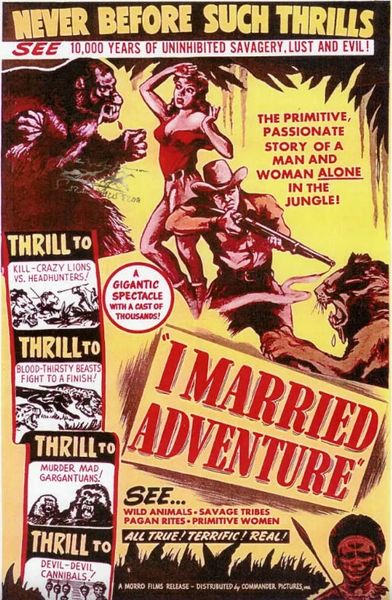 Poster from the 1950s re-release of I Married Adventure
Poster of the re-released feature film I Married Adventure 

 After Osa Johnson's death in January of 1953, several of her and Martin's films and books were re-released.  New poster art and dust jackets were designed specifically for each re-release, and unfortunately we do not know the artist for this version of Osa's 1940 feature.
We can produce posters of over 20,000 images available for review in our 
https://safarimuseum.wixsite.com/martinosajohnson
ORDER NOTES:

Please select the size of poster you would like to order.
Due to variation in original image sizes,
posters will be printed as close as possible to your size selection.
Digital Photo has been watermarked;
it will not appear on your order print unless stated.
Poster paper is not glossy & is thinner than photographic paper. 
Do not heat mount Posters.