Poster of the Book Cover for Martin Johnson's Over African Jungles Czech Edition (B)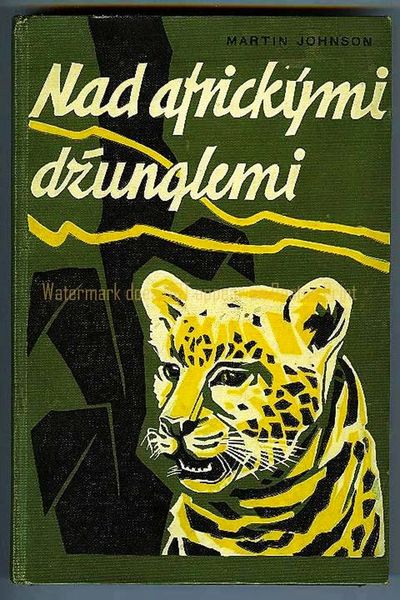 Poster of the Book Cover for Martin Johnson's Over African Jungles Czech Edition (B)
Poster of the Book Cover for Martin Johnson's Over African Jungles Czech Edition (B)

This Czech Edition (A) book cover was designed by Jaroslav Svab for Martin's Over African Jungles.  Svab was a graphic artist & illustrator who dealt with book art, especially the creation of book covers, bindings and posters.  He created simple geometric division, in 3 contrasting colors in the style of constructivism & minimalism.
Looking 
for another awesome photo from our collection?
We can produce posters of over 20,000 images available for review in our 
ORDER NOTES:

Please select the size of poster you would like to order.
Due to variation in original image sizes,
posters will be printed as close as possible to your size selection.
Digital Photo has been watermarked;
it will not appear on your order print unless stated.
Poster paper is not glossy & is thinner than photographic paper. 
Do not heat mount Posters.