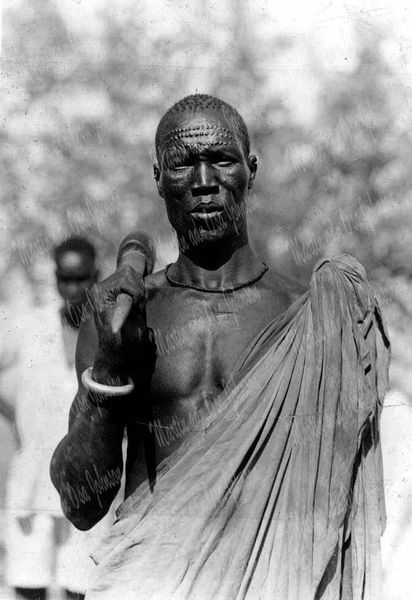 Shilluk Man 1927 - B19
This Shilluk man was photographed during the Johnsons' trip down the Nile with George Eastman. The Shilluk are agriculturalists and herdsmen who raise cattle, sheep and goats. The man's face bears the traditional scarification of his people and the elaborately carved hunting club on his shoulder may have been carried as a symbol of his elevated social level or even as a "sign of office" declaring his status in the governing activities of his community.

Please select the size of photo you would like to order.
True Black & White offers rich black continuous-tone prints
Photo has been watermarked not on original