Membership to the Martin and Osa Johnson Safari Museum Level 3: WANDERER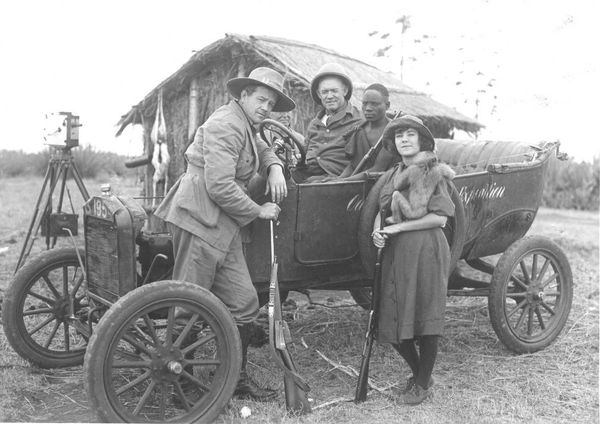 Membership to the Martin and Osa Johnson Safari Museum Level 3: WANDERER
Wanderer Membership Benefits Include:
Free Museum admission for the cardholder, their children &/or grandchildren, plus four adult guests.
E-Subscription to the Wait-a-bit Newsletter of the Martin and Osa Johnson Safari Museum's quarterly publication.
Discount of 10% in the Osa's Ark Gift Store on purchases over $5.00 + a $3 store coupon. 
Invitations to special functions and exhibit openings.
Discounts on educational programs for children & families.
A choice of one Martin + Osa Johnson Film DVD (a $14.95 value) such as Simba, Congorilla, Baboona, or I Married Adventure.